The Wolverine Omni hiking shoe is quite possibly the most comfortable and well-built shoe we've tested this year.
If you're an avid hiker, you expect a shoe to be lightweight, supportive and extremely durable. Loose dirt, jagged rocks and daily casual use greatly reduce the life of a typical hiking shoe. So we had high expectations for the Wolverine Omni, a new lace-up oxford style hiker due out this fall.
We expected the Omni to be just as durable and rugged as the company's work and construction boots that incorporate full grain leather uppers, heel and toe protectors and a rugged construction that any tough-guy with a jackhammer over his shoulder would be proud to wear.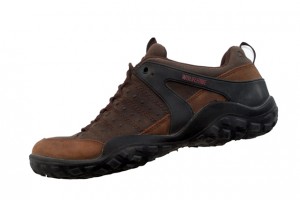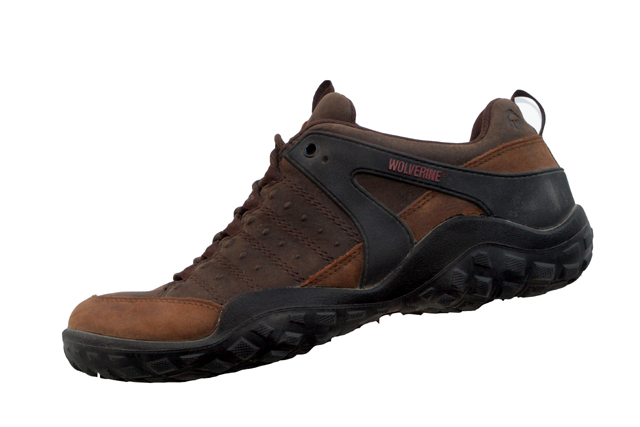 The shoes met our visual expectations, incorporating everything we mentioned above, including a removable footbed that's molded and provides full cushioning for added comfort. The foot bed is called OrthoLite, and aside from also being breathable, it also incorporates an anti-microbial treatment to absorb odors. The Omni also uses Wolverine's MX outsole that features individual compression pads. These absorb impact and return energy as you step and also provide adequate traction on loose dirt and gravel.
We were sent a pair in dark brown but the Omni is also available in black or concrete, and comes in either a low or high-top version. We put the Omni through daily three-mile dog walks every morning for a month and a few day hiking excursions in both loose dirt and jagged rocky trails. During that time we found that the shoe's water resistance works well, especially if you slip while crossing a stream and accidentally dip your foot into it for a second or two.
Although the Omni was rugged enough to handle getting dirty, wet and provide plenty of traction, even with a heavy daypack, we were most impressed by the shoe's comfort. The shoe feels more like a casual sneaker than a hiker. Yet, it continues to prove to you that it can tackle just about any situation you could put it in. It's the kind of shoe you wouldn't think twice about throwing at a hungry black bear that wanders into your campsite. Then again, we liked these shoes so much we wouldn't dare risk losing them. For more information on the Wolverine Omni, visit www.wolverine.com
By Dan Sanchez