Magellan introduced it's new Eco running watch, that operates fitness Apps on your phone.
[...]
The Runamuck is a trail running shoe with added capabilities for use in water.
[...]
The durable, treaded outsoles are all the rave of the shoe, but another important Fivefinger element is the breathable fabric on the upper. Coconut Active Carbon is a natural, fibrous material that offers an air-like characteristic.
[...]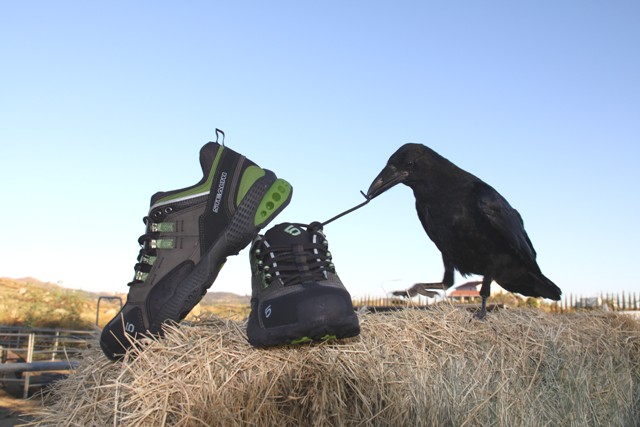 Like a wide variety of Five Ten shoes, the Dome trail runners use Stealth technology, which provides the runner with protection against rough or uneven surfaces by absorbing shock unlike any other material. This comes to the runner's attention where offending materials like sharp rocks barely register to the runner's foot.
[...]
This lightweight women's trail shoe from La Sportiva, offers exceptional comfort from flex points built into the shoe, that are unique to La Sportiva.
[...]
Asolo Access Dominators are good for swift hiking, even trudging. On flat dirt trails and downhill fire roads, Dominator is happy on dirt.
[...]
Salomon's XT Wings 2 trail-running shoe is one of the top performers for anyone who's getting serious about the sport.
[...]
The Anu Westridge trail running shoe offers good support and traction to consistently navigate hard-pack trials that can often be slippery.
[...]
On trail runs, the comfort and support level of the Firetrail Winter worked well. They lace up secure and are good for training runs, fast hikes, and daily wear.
[...]
An innovative heel support gives Columbia's Ravenous trail running shoe increased stability on all types of terrain
[...]