Use these expert tips to get the most out of your weekend camping trip.
[...]
We visited with Lorpen at the 2013 Outdoor Retailer show, and spoke with Cathy Wayne who educated us on the company's sock tri-layer technology
[...]
Great tips for keeping your pet safe and well on your outdoor adventures By Larry Saavedra Many responsible dog owners love to hike
[...]
What size pack should I order for my dog? Ruffwear packs are designed to fit based on your dog's girth measurement. We find that all dogs are unique and finding the right sized pack for your canine companion is important.
[...]
Experience what's it's like on the Moon here on Earth, at Crater's Of The Moon National Park.
[...]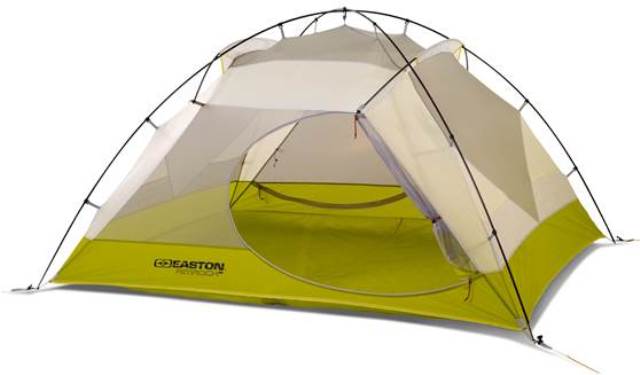 Easton Mountain Products has been designing outdoor equipment since 1922. So it makes sense the Rimrock 2P is well designed and roomy.
[...]
Tencel, Bamboo, Hemp, Jute, Modal; how well do you know your organic and eco-friendly fabrics?
[...]
By Dan Sanchez Photography: Elissa Sanchez Most performance jackets are great for keeping dry, warm and comfortable, but the Stio Second Light
[...]
A feature packed headlamp with an exceptionally bright beam. I had the opportunity to take this exceptional headlamp on my recent camping trip
[...]
Using Klymit's patented airframe technology, the new Klymit Spash 25 is a backpack styled dry bag that is completely waterproof and can store
[...]