Don't go on a hike, backpack or camping trip without these pieces of essential gear.
[...]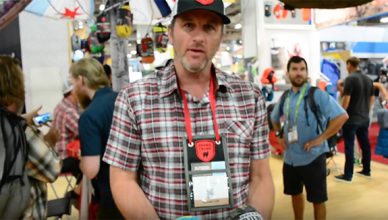 By Sam Perez and JD Sanchez Hammocks are becoming very popular with campers and other outdoor enthusiasts. If you have two attachment points
[...]
Lots of outdoor enthusiasts love the outdoors, but don't want to spend it sleeping on the ground because of bugs, snakes, bears, oh
[...]
By Elijah Sanchez Magellan recently released its new TRX7 CS, the first ever combined GPS and HD camera that's designed specifically with off-roaders
[...]
Merrell's lightweight trail shoe provides excellent protection against moisture while providing excellent cushion By Elijah (Elissa) Sanchez The All Out Crush Shield is
[...]
The Five Ten Rogue VCS Is A Great Women's Climbing Shoe For Beginner To Advanced Rock Junkies By J.D. Sanchez Photos by Sam
[...]
Spring is the best time to visit some of these national parks where you can see oceans of wildflowers while experiencing milder temperatures. The perfect spring break getaway.
[...]
The Kelty Sira 45 Backpack Offers Comfort And Capacity For Day Or Overnight Excursions By Janaise D. Sanchez When looking for a backpack,
[...]
Rock Creek Recreation Area is a sub-alpine to full-blow alpine destination located 25 miles north of Bishop, CA in the some of the most amazing mountain settings of the Sierra Nevada mountain range.
[...]
Located in St. George, Utah, Snow Canyon State Park offers beautiful views of Utah's red rock and other unique formations that are visible along 18 miles of hiking trails, rock climbing routes, biking, horseback riding and campgrounds that are open all year long.
[...]