Real world reviews of new and popular outdoor gear and apparel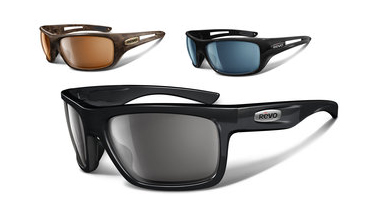 Consider tint, UV protection and Lens Tint Transmisison when selecting the right pair of sunglasses for your outdoor activities.
[...]
The Carson Optical RV 826 is a lightweight, low-cost binocular that's perfect for many uses.
[...]
The M2 series is a fashionable way to stay fit. With a wide clock face, nine different language options and a large digital numbering system, it's easy to track the progress of your calorie burn and heart rate increase; speeding along bike trails and track speed runs.
[...]
The Inertia O Zone is definitely one of our new favorites for ultra-light sleeping pads.
[...]
An extremely cool and stealthy-looking knife, the Wenger Blackout EvoGrip 10 has 13 functions wrapped up in a gloss-black handle.
[...]
Avoid tripping over guylines or the edge of your tent, with Coghlan's heavy-duty LED tent pegs.
[...]
Understanding Timberland's SensorFlex technology at the 2013 Outdoor Summer Retailer show.
[...]
The Transalpina Gtx by Aku is the shoe to invest in when it comes to moderate to advance hiking activities
[...]
For those of us who want to go lighter into the back country, but want to avoid the inconveniences of some super-ultralight tents, the Jasperlite is a great compromise.
[...]
Sycamore canyon is full of green cache! Trees, grass and moss await the eager visitor. With June gloom upon the area, it was a delight to have the Caballito warding off glare from my eyes.
[...]