A close look at the people, places and events that make outdoors fun
Understanding Timberland's SensorFlex technology at the 2013 Outdoor Summer Retailer show.
[...]
"This year, education is number one. Without education, there is no choice. We have very poor education in Nepal, and I'd like to help with that." Apa Sherpa.
[...]
Every wolf that comes to the Wolf Sanctuary has a name. They have names like Sasha, Thor, Spirit, Webster, Loki, and Oden — Such cool names, such cool personalities, all unique.
[...]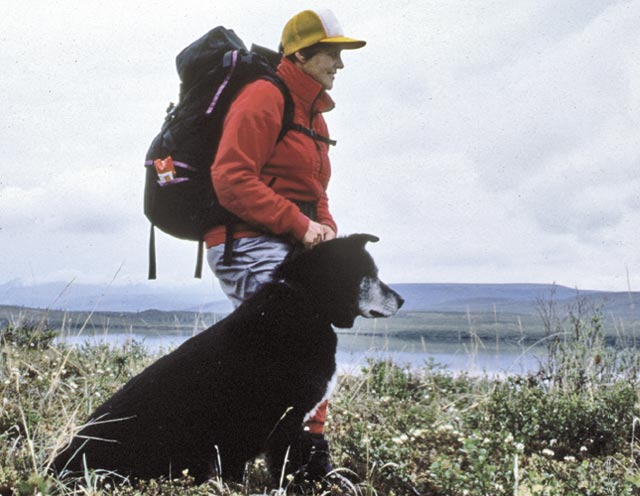 By Helen Thayer We all fancy ourselves, at some point in our lives, to be adventurous. And few of us can keep a
[...]
What proceeded for Davidson was a treacherous fight to complete a climb beyond the experience of some of the most seasoned climbers in the world, weighed down by grief over the loss of his friend and hindered by inadequate tools.
[...]
Summiting a 8,000 meter peak and then skiing down it is no easy feat. But for Kenton Kool it seems like just another day on the slopes. We talked with this experienced Brit one-on-one, to find out more about his recent Mt. Manaslu expedition.
[...]
Helen Thayer is an explorer and adventurer who can speak to you about the lions and how the Maasai tribe in Africa cohabitate with them, or you can talk about polar bears in feed mode as Charlie, Helen's massive Canadian Eskimo Husky, prevented every attempt. And you might realize you're talking to one of the last true adventurers.
[...]
From her arctic expeditions, studies on wolves, and determination to go where so few people could even survive, much less welcomed, we can only look to her for a snapshot of what Helen Thayer's eyes have seen. It was considered a mutual honor and privilege for the Maasai tribe of Africa to invite Helen and her husband to abide, travel, and live with them as they traveled from camp to camp.
[...]